Infrastructure & Capacity
Presently, the group has five production units, three in Punjab and two in the NCR. Our warehouse is located at Ranipet, Tamil Nadu and our marketing offices are spread across various locations across India.
Capacity
The manufacturing units are furnished with the following manufacturing capacities
( per day)
Laminated fabrics approx. 50,000 sqm per day;
Interlinings approx. 10,000 m per day ;
Artificial fur fabrics approx. 80000 m per month
Knitted fabric 8 tons
Garment -2000/3000 pcs per day
Dyeing 5 to 6 tons per day
Foot bed : 2 Million Pairs/Year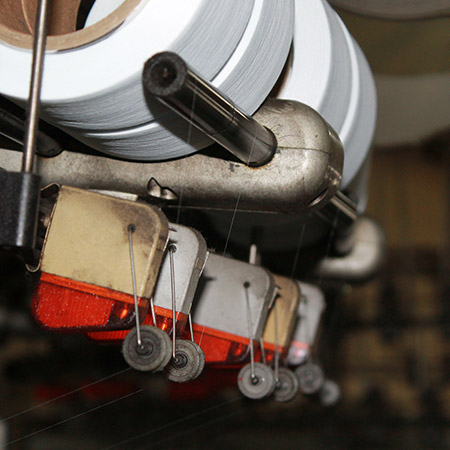 Strengths
In house R&D centre and testing laboratory, constantly act as the support system to cater the ever changing customer requirements and quality controls.
International standards are followed including the use of chemicals and azo free dyes. We live on the lines of zero defect and zero effect.
Members of leading industrial and trading councils and recipient of various business awards.
Our HR policy works towards and focuses on inclusive growth & development of the organisation and the workforce simultaneously
Transparency, Honesty and trustworthiness are the integral traits of our operations
We value our client's feedback for the product's quality and services
Respect of Law and our operations are within the domain of territorial rules & regulations.